We are waiting to show you what we do
By Lorna Baldry
When the team first set Brightlink up one of our key aims was to be a team who collaborate with the brightest and best no matter where in the world they are. We have the huge privilege of working in partnership with some incredible people as partners and associates. We share values, experience and expertise and approach our physical meeting space, video conference and online training with a common outlook and very different, exciting and complimentary perspectives, histories and plans.
This enables us to offer different kinds of training with education professionals, lawyers and those who work supporting people, in ways they may not experience anywhere else. It means we offer training experiences you need, that solve problems in your life and work and enrich what you do and how you feel about it.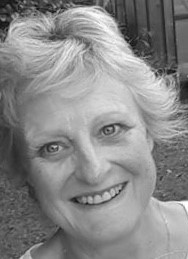 Ruth Smith is someone we're incredibly fortunate to call a partner. With 25 years' experience of working in further education as a Manager, teacher and assessor, Ruth has spent a significant amount of time lecturing on and leading the Post Graduate Certificate in Education.
Ruth has a Master's degree in Education and has carried out research into teaching strategies which promote the transfer of skills taught in the classroom to the workplace. She strongly believes that the learner should be at the centre of the learning experience and teaching and learning should be carried out in a supportive yet challenging environment.
Ruth's first degree was in Economics, Politics and Social Policy at the University of Leeds before she went on to train as a Commercial Underwriter with a major insurer in London. Ruth has written training materials and worked as an examiner, distance tutor and assessor for the Chartered Insurance Institute. She is a past President of the Insurance Institute of Cardiff and was formerly their Young Achiever Officer.
Ruth has worked for some time with Agored Cymru as well as having good working relationships over time with a number of Awarding organisations.
Ruth is a restorative practitioner and trainer, so her approach is really well aligned with the restorative approach we take at Brightlink.
In January 2020 we're holding our first full, physical space training day and Ruth is a key part of this day. We're so lucky to be able to offer Cardiff and surrounding areas a very rare opportunity to hear Ruth speak and benefit from working with her to share experiences and skills.
On 14th January at the beautifully restored Llanrumney Hall in Cardiff, we are offering a day of professional development workshops. You can book to come along to one of them or more, to make a development day or half day based on the things that interest you most.
Ruth will be leading two workshops on that day:
1. Fun and respectful post 16 learning. An opportunity to talk about engagement and building great relationships with learners including things they don't teach you during teacher training.
2. Effective classroom techniques and inclusive learning post 16. As educators we've all done lots of reading, been to lots of CPD, learned lots in teacher training. But how does all that apply to what actually happens in the classroom? In this workshop you will learn how to apply those theories and the research you may have heard of to your day to day practice in post 16 education.
These workshops include tips, case studies and free resources. I'm confident you won't have experienced training this useful and insightful in quite some time.
You can book to join one or both of Ruth's workshops here https://brightlink.org.uk/brightlink-events/
Ruth is also the co-author and tutor for our online course – engagement and learning management https://brightlink.org.uk/product/ep0001-engagement-and-learning-management/