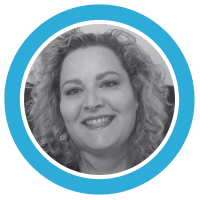 Lorna Baldry - Founder and CEO of Brightlink Learning
Find out more about Lorna
Lorna first trained to be a Solicitor, completing a Law Degree and Legal Practice Course, but during study, fell in love with teaching.Lorna went on to complete the PGCE and taught and lead teaching and learning in secondary, further and higher education for 16 years before founding Brightlink Learning.   During Lorna's time as Business & Operations Manager at a large inner city FE college, the college was a centre of excellence for professional, vocational training for Awarding Organisations including Chartered Institute of Legal Executives, Chartered Institute of Marketing, City and Guilds bookkeeping and payroll, Chartered Institute of Personnel Development and Association of Accounting Technicians. At the same time Lorna was involved in writing some of the first qualifications on the National Qualifications Framework and was an Examiner for WJEC and a Chief Examiner for the Chartered Institute of Legal Executives.
Lorna project managed, researched, designed and co-built a professional e-learning platform, the first of its kind for Chartered Legal Executives. This facilitated learning all over the world by distance and blended learning and enabled learning for those who are disabled, widened access to those with families or caring responsibilities and provided high quality learner centred experiences with great results.
Between 2012 and 2014 Lorna was Social Engagement & Community Collaboration Manager at Cardiff and Vale College where she built a community outreach teaching team and designed methods of bespoke community learning with wrap around multi agency support which was wholly restorative.
During this time Lorna undertook research, development and management of the first multi sector pro bono partnership between a further education college and the Chartered Institute of Legal Executives. This clinic worked with Darwin Gray, Capital Law, STTEPS and Thomas Simon to provide critical, free legal advice and support to learners on family law, immigration law, debt homelessness, and property and employment law in order to support their study and retain them in education.
Between 2014 and 2019 Lorna was Business & Operations Manager and Director for Wales Restorative Approaches Partnership and also Service Manager for the Domestic Abuse Restorative Family Approaches consortium managing the Choices for Change programme.
Lorna is now the CEO of Brightlink Learning, a Director of the social enterprise and co-operative Restorative Change, a member of the Legal Wales board and an advisory board member for Ministry of Life, an incredible not for profit organisation working with young people in South Wales.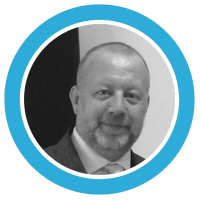 Vincent Baldry - Technical and Creative Director
Find out more about Vincent
Vincent is Brightlink's Technical & Creative Director. He co-designed and built the Brightlink website and customised the learning management system. He responds to any technical queries and designs and creates our marketing materials. Vincent is currently working on our long term technical strategy.
Vincent served 13 years in the Royal Air Force as a painter and finisher before moving to the Ministry of Defence and becoming trained in change management, continuous improvement and six sigma which became his passion.  He trained to be a teacher and worked within further education over many years with Coleg Glan Hafren and City Of Bristol College.  Vincent taught courses including public services and business improvement techniques gaining experience as a lecturer and an NVQ assessor.
Vincent became a Continuous Improvement Coach at Corus which then became Tata Steel, using continuous improvement tools and techniques to understand and improve processes while using coaching methodologies to engage and develop people.
Vincent was Continuous Improvement Officer at Siderise Insulation for almost 10 years where he managed quality, health and safety and environmental management systems.
Vincent has been Technical & Creative Director since the company started. Initially he was doing this part time while still in full time employment, but he has now moved into the position fulltime from April 2021.
Vincent is passionate about education and learning. During his career he has always looked to learn new skills and gain new knowledge and has done this in many fields such as IT systems and web design, education, continuous improvement and coaching and at every opportunity is willing to share his knowledge and skills with others.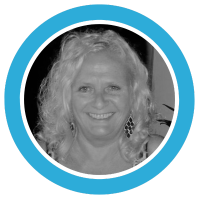 Teresa Watkins - Head of Law School
Find out more about Teresa
Teresa is a tutor and author with Brightlink Learning. Teresa has extensive experience as a law tutor, delivering professional courses from paralegal through to Level 6 as course leader for CILEx and Council for Licensed Conveyancers' programmes, also delivering in-house seminars on Land law, Landlord and Tenant law, and conveyancing to solicitors' support staff and trainee conveyancers. Teresa also taught law modules on other courses including Chartered Institute of Management Accountants and 'A' Level Law.
In recent years Teresa has been involved as an e-learning tutor in distance learning for CILEx courses. It has been an interesting journey in adapting from the classroom to on-line delivery, though it has been an entirely positive process! It gives Teresa enormous pleasure to support our dedicated learners, who work so hard to achieve success as practising lawyers, many juggling career, family and life in general and still finding time to study in order to achieve their professional goals.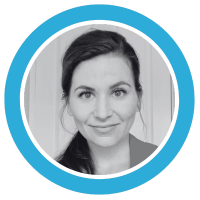 Kayleigh Long - Deputy Head of Law School
Find out more about Kayleigh
After obtaining her Law Degree and Masters, Kayleigh became focused on reaching her goal to be a law lecturer and passed her PGCE at the University of South Wales. Beginning her career in Coleg Gwent (Newport), Kayleigh started teaching a variety of CILEx units at both levels 3 and 6, as well as partnered level 2 diplomas between City & Guilds and CILEx, BTEC and A-levels.
Although CILEx may not have been well known with students when Kayleigh was at university, its presence in the profession has grown and this is reflected in Kayleigh's role as CILEx Course Co-ordinator at the City of Bristol College where she now runs the provision.Kayleigh has a wealth of experience in the study of law at all levels, and continue to hold the role of Internal Verifier for professional skills at all levels within City of Bristol college.
In a city surrounded by law firms, CILEx is extremely popular with students looking to progress their career within the legal field, andKayleigh thoroughly enjoys delivering such a varied and academic course of study to those who are beginning their journey in law, alongside those who are almost qualified, and are completing their level 6 studies.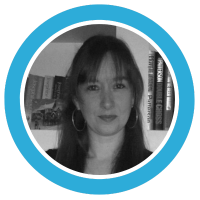 Kelly Duggan - Administrator
Find out more about Kelly
Kelly is Brightlink's Administrator. She ensures that what we share with our learning community is high quality and accurate.
Kelly has been running her own business for a number of years and is a keen and talented crafts person as well as a business woman. Kelly is the author of a number of books and has a real passion for both writing and reading.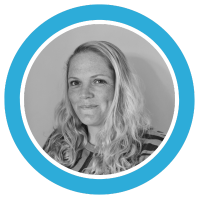 Kim Baldry - Administrator
Find out more about Kim
Kim is Brightlink's newest Administrator. She loves to help and is very personable.
Kim is an experienced Administrator, previously working within the Agricultural sector for the last 12 years.
Kim is qualified to an NVQ Level 2 in Business and Administration. Outside of work she loves spending time with her family, reading and walking.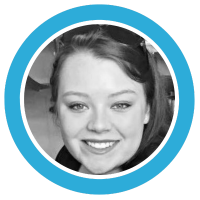 Georgia Baldry - Administration Support
Find out more about Georgia
Georgia is spending holidays supporting Brightlink by working on administration and reception. You may speak with her if you call us with an enquiry. Georgia is currently studying Applied Medical Sciences at university, with hopes of studying Medicine in the future.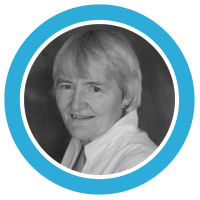 Find out more about Jane
Jane is a Chartered Legal Executive and a CILEx Regulated Probate Practitioner with over 40 years' experience as a Private Client practitioner. Jane's career focus has been solely on wills, probate and succession.
Although the admissions process has changed substantially since 1983, when Jane was admitted as a Fellow, the aim remains the same, in helping learners to achieve the very best that they can so that they are able to offer the highest level of care, advice and support to their clients.
The years of dealing with clients on a day to day basis in the office have brought with them plenty of "moments", some funny and some sad, but all part of the learning process, which Jane likes to share with her learners as the course progresses.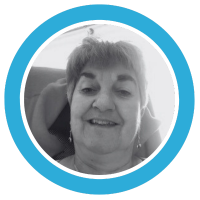 Find out more about Wendi
Wendi is a law tutor and has been practising law within a local government context for 28 years. Local Government law is diverse and varied and Wendi is involved particularly within the litigation field (both criminal and civil). Having delivered vocational training to new lawyers at work, she has decided to use her knowledge and experience in delivering training as a tutor particularly for CILEX students undertaking level 3 and 6 Civil litigation. This keeps her on her toes and up to date as well as giving something back to the Legal Profession and to those lawyers who have chosen such a career in law and practice it.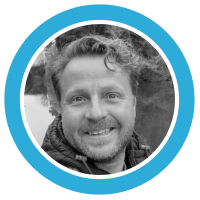 Darren Hackley-Green - Tutor
Find out more about Darren
Darren was called to the Bar in 1999 but then went on to cross qualify as a Solicitor in 2002.
Darren has a Masters (LLM) in Advanced Litigation and became a Solicitor-Advocate (Civil and Criminal proceedings) in or about 2006.
Darren has been employed by NewLaw Solicitors since September 2006. Darren specialises in Personal Injury claims and sub-specialises in jurisdictional claims (accidents in other countries) and also handles Criminal Injury Compensation Scheme (CICA) claims.
Darren has been teaching Client Care levels 3 and 6 and Civil Litigation levels 3 and 6 to CILEx students for the past 5 years.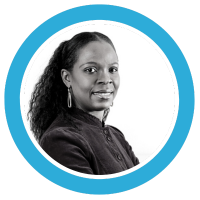 Yomi Oni-Williams - Tutor
Find out more about Yomi
I qualified as a solicitor in 2003 and have been in active practice since.
I have been advising clients in divorce and family law for over 10 years. My clients come from a range of backgrounds, and I adapt my approach to my client's particular needs and circumstances, whilst ensuring that common sense is applied alongside the law.
I represent clients in complex children's cases, including those with an international aspect, or involving social services and I am experienced in dealing with emergency matters at short notice. My priority is to try and advise on the best course of action to try and maintain family relationships, by reaching an agreement with the other party but where this cannot be achieved, I am experienced in applying to the court to obtain the best possible outcome for my clients.
I regularly advise on the financial consequences resulting from the breakdown of relationships, covering a wide range of assets from the modest to those involving complex business structures such as partnerships, companies, and trusts.
Immigration and Nationality
With over 15 years of experience, I have both national and international reputation for my specialist knowledge in quality immigration work and I am passionate about offering cost-effective services to all of my clients. I use my insightful expertise to sympathetically direct clients as to the nature of their applications and appeals, putting them at ease.
I advise individuals across a broad range of UK immigration matters, ranging from advising on leave to remain as a partner or parent, family and dependant visa applications, indefinite leave to remain and UK citizenship applications, Registration of children as British citizens, Work Permit application, Appeals and Administrative Reviews.
I am the Director and Principal Solicitor at Owens Solicitors, our client describe our firm as; highly professional, very effective with outstanding service.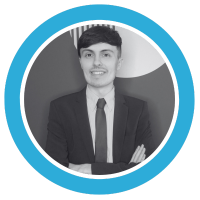 Find out more about Connor
Connor is an accredited university lecturer. He currently teaches at the Cardiff University International Study Centre and, previously, he taught at Swansea University. His specialisms are in teaching legal skills, professional ethics and compliance, conveyancing and land law, and contract law. As a teacher, Connor's main strengths are his abilities to explain complex ideas in accessible ways, to adapt his delivery according to the context of his learners, and to deploy strategies for error correction.
Connor began his legal career in 2015 whilst working in the conveyancing department of a local law firm. At present, Connor is Head of Learning and Development and a non-practising conveyancer at another law firm, where he delivers an approved training programme to conveyancers, solicitors, and paralegals. In this role, Connor particularly enjoys training paralegals to help them develop into professional lawyers.
Aside from his teaching and industry responsibilities, Connor enjoys learning philosophy and shopping for bargains. He is currently trying to keep fit too!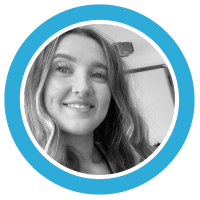 Find out more about Laura
Laura is a law lecturer at one of South Wales' largest further education colleges, with Recognised Teacher Status from the University of South Wales. She is passionate about her subject and has taught law across a range of levels, also running the CILEX accreditation at her current centre. Previous to this, Laura has worked in law firms in both Cardiff and Swansea, and for the Youth Justice Board for England and Wales.
Laura gained a 1st Class Honours in her Law degree from Swansea University where she received the award for Best Performance in Family Law, before studying to become a lecturer. She is currently studying an LLM in Medical Law at Cardiff- with her areas of particular interest and research being the law on abortion and ethical judgements in healthcare law.
In her spare time, Laura enjoys seeing new parts of the world and has spent time travelling Australia. She also loves to go walking with her American Akita and spend time with friends and family.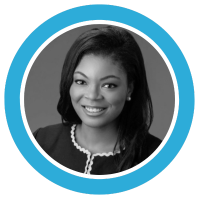 Find out more about Marissa
Marissa A. Johnson is an associate of the Firm a firm in New York City and represents companies in the US, UK, and EU, Australia, and China on general corporate matters, including securities special acquisition companies (SPACs), mergers and acquisitions.
Ms. Johnson received her J.D. from Southern University Law Centre in 2019. During her law school, she was on Moot Court Board, studied law at the University of Oxford in England, and clerked for Chief Justice Bernette Johnson of the Louisiana Supreme Court, the highest court of the State of Louisiana. She received her B.A. in History with a minor in French from Louisiana State University in 2016.
Previously, Ms. Johnson was a business and corporate litigation attorney at a New York law firm, where she served as outside general and litigation counsel to various companies, banks and financial institutions. Some of her clients included municipalities, hotels, restaurants, land trusts, commercial and residential realty companies, an internet service provider, transportation companies, and a well drilling company.
Ms. Johnson is admitted to practice in the United States in New York and New Jersey.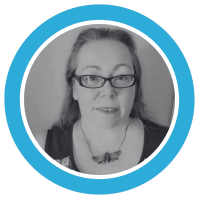 Find out more about Julia
Julia is a practising solicitor and tutor with Brightlink learning.  Julia has practised law for over 25 years dealing with general non contentious law, but primarily specialising in all areas of residential property.
Julia is currently a consultant solicitor running her own small team, she previously worked for Countrywide Conveyancing Services on their training team where she wrote and delivered skills and CPD training over 5 centres.
Julia believes clear, concise and friendly communication minimises confusion and genuinely enjoys the process of teaching and learning and sharing her experience with other.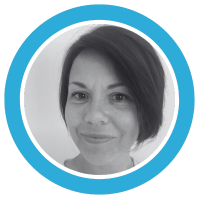 Find out more about Candice
Candice Bio will appear soon.
Find out more about Alex
Alex Bio will appear soon.