CILEx Planner by Brightlink
Motivation, planning and guidance for CILEx study .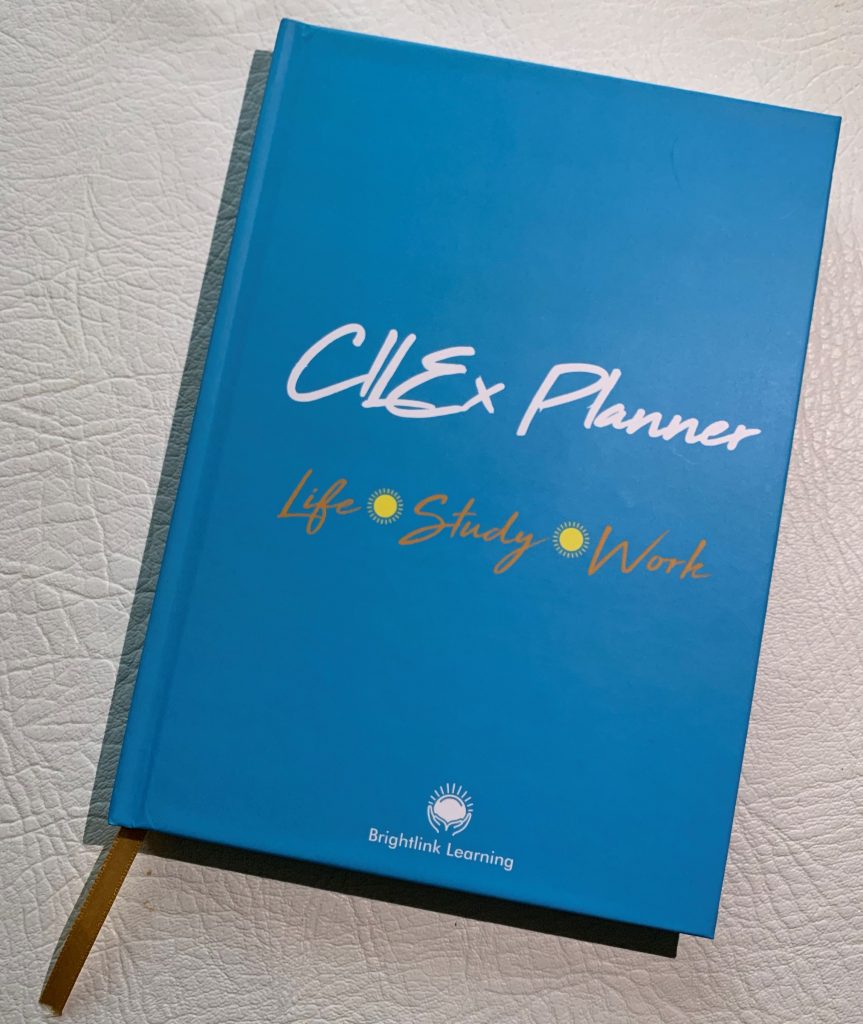 Do you wish you had an effective plan for family, wellbeing, work and study to help you juggle everything you have going on in life?
Are you looking for a way to make sure you don't miss any key dates or deadlines by having everything in one place?
Could you save time by having all CILEx, CILEx Regulation and study centre contact details at your fingertips?
Would you like help to understand what the CILEx examiners want and how you can give it to them to gain extra exam marks?
Could you use help to record and submit your annual CPD?
How much time and uncertainty could you save by having qualifying employment logged in one place as you complete it?
"It's helped me so much: I love the planner! I use it every week and it's helped me so much to organise my time and feel on top of things."
"What if all this and decades of CILEx study experience, was available to you in one easy to use planning system? with a lovely planner book for your bag and full online support to get the most from it? That's what you'll get with the CILEx planner from Brightlink and much more too."

Written and designed by Lorna Baldry and the Brightlink Team. Here's more about some of Lorna's experience.
-22 years teaching CILEx courses.
-6 years as a CILEx Chief Examiner.
-Part of the writing team for the current CILEx qualifications.
-CILEx Course Leader in 3 centres and advisor to many others.
-Co trainer on mental health and wellbeing for lawyers courses.
-CEO of CILEx accredited centre Brightlink Learning.
-LLB, LPC, PGCE, Project Management and Restorative Approaches qualifications.
-8 years working restoratively in education and business.
The CILEx Planner from Brightlink has everything you need for work and study planning.
12 weeks guided planning
Store key contacts
Record key dates and deadlines
Set and monitor your goals for the next quarter
Facebook group to share planning tips and questions
Online film guidance on how to get the most from your planner
Tutor meeting records
Log your reading towards, study, CPD or research
Record the qualifying employment you complete
Assignment log
CPD Log
Space to record updates / development in law
Study tips
Map and record CILEx study Progress 
Study break tips
Revision tips
Recall tips
Space for your own exam prep notes
Revision planning
Reflecting on the year
Weekly planning and review pages including:
-This weeks plan for work and volunteering
-This weeks meetings
-This weeks plan for home and study
-This weeks appointments
-Well-being tips, study tips and motivational quotes
-Diary plan for each day
-Week in review
-Meal planner
Want to see what is inside? Here are some mock-up pages.
Click on the image to enlarge
Disclaimer: The planner system is not refundable so please ensure you are happy with the description before you purchase. Please email connect@brightlink.org.uk if you have any questions. Every effort has been made to accurately represent our products and their potential. Testimonials and results described are the result of specific use and do not apply to every user, they are not intended to guarantee the same results. Each individuals enjoyment and success in using the planner depends on the way they use the planning system, including the book and any training, support or guidance offered with it. We cannot be held responsible for results in planning or in assessments.