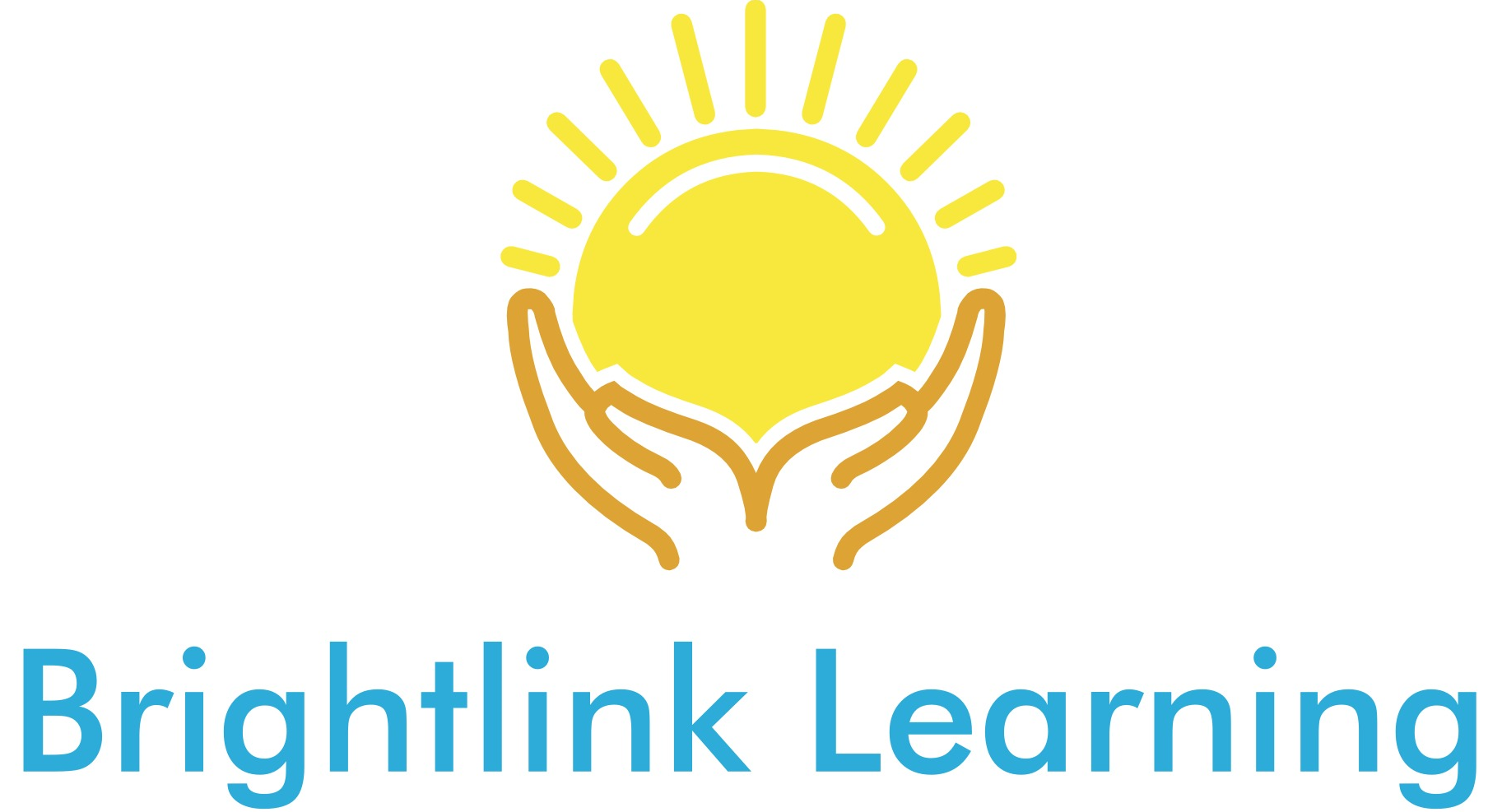 About Brightlink
Brightlink Learning is the business and learning community led by Lorna Baldry. We have experience of successfully designing, delivering, assessing and managing learning for and with the Chartered Institute of Legal Executives for over 17 years.
Brightlink's overall aim and mission is 'Inspiring Potential' using a blue sky approach to learning management.
Our CILEx learning is entirely focused on your learning needs, development and success. We provide wholly online, totally flexible learning. You study and communicate with us completely online, in your own time whenever you choose and as often as you choose. You can join our programmes of study at any time.
The founder of Brightlink, Lorna Baldry, was among the first to research, design, build and manage e-learning for CILEx study so no-one is better placed to work with you. Learners engaged in that study feedback that the support they enjoyed was second to none. Blue sky learning management refers to a needs led strengths based approach to learner centred lifelong learning. This learning will be effective and sustainable rather than led or constrained solely by funding or curriculum rules, although these are fully understood and considered and applied in a slightly different way. Brightlink Learning will enable and empower learning for all, in their context, at their pace.
Learning with Brightlink
You can choose to begin studying with Brightlink at any time and once you purchase your units and join our learning community you will have access to our resources right away.
A tutor will contact you soon after you first access your units of study and will help you design a study schedule just for you, ask you what your needs are and work with you towards meeting those learning needs.
You can choose to sit assessments in either January or June examination sittings and will just enter yourself for assessment directly with CILEx. More information can be found at www.cilex.org.uk
We provide you with learning guidance and support, critical skills development, expert subject tuition and resources in the form of notes, mind maps, study guides, articles and regular updates. We also provide exercises and tests for you to practise your skills in readiness for assessments. Your tutor will mark these, give you feedback and help you to progress. We strongly recommend that you purchase the text recommended by CILEx for each unit you study. These are texts by a variety of different publishers and we will set you supporting reading for your study to make sure you're reading the same content as the examiner. We'll tell you everything you need to know about where you can purchase the recommended texts when we first begin working with you.
There are no rules for how long you can take to complete CILEx qualifications. Your subscription to a Brightlink E-learning unit will be for a set period of time, though as shown on the courses web page but you can buy a month by month extension for the same unit straight away when you finish your existing subscription, or after a short break. On average, people choose to study 5 level 3 units in a year or 3 level 6 units. However you may study as many or as few as you like and complete more quickly or take longer to fit study around family, work or other commitments.
CILEx Courses
We provide CILEx units at levels 3 and 6 and will be adding to our offer all the time. Keep checking our website for the most up to date list of available subjects.
Funding your study
We keep our fees as low as possible because our business mission and ethos is about working with learners. We aren't solely a money focused business, lots of what we earn is ploughed back into continuously improving your learning experience. We're able to keep costs so low because we are wholly online and have few overheads and we only charge you for the time you need keeping our subscription lengths to about double what you may really need but no longer.
You can choose to study as many or as few units as you wish to make learning as affordable as you need it to be.
For 5 or more units at level 3 and 2 or more units at level 6 we can offer 4 interest free instalments.
We offer special membership packages for the Level 3 Certificate in Law and Practice, the Level 3 Diploma in Law and Practice and the Graduate Fast Track Diploma.
If your employer will be paying for your study we will be delighted to invoice them directly. If you would like help putting together a business proposal for your employer to fund all or part of your study we would be happy to advise you on this and work with you.
Starting to Study
You don't need any prior qualifications to study CILEx level 3 units but we would strongly advise that if you don't have GCSEs or recent study experience you get in touch with us first so we can talk through the demands of the course with you and make sure you have the time and skills you need. Recent or current experience working in the legal sector can be much more relevant than prior qualifications and we and CILEx really value all your experiences.
Your written English must be of a very good standard to be able to complete the qualifications successfully. This is particularly the case for the professional skills units. If English is not your first language please contact us before beginning your studies.
Before you begin your studies give some thought to the time you have to spend so you can make the most of the subscriptions you purchase and make sure you don't overcommit. The guidance on extent of commitment is that a level 3 unit will take approximately 70 hours of your time and a level 6 unit 150 hours.
Find out about the different CILEx qualifications by following these links:
Level 3 Certificate in Law and Practice http://www.cilex.org.uk/study/lawyer_qualifications/level_3_qualifications/level_3_certificate.aspx
Level 3 Professional Diploma in Law and Practice http://www.cilex.org.uk/study/lawyer_qualifications/level_3_qualifications/diploma_in_law_and_practice.aspx
All Level 3 Units http://www.cilex.org.uk/study/lawyer_qualifications/level_3_qualifications/new_level_3_units.aspx
Level 3 Assessments http://www.cilex.org.uk/study/lawyer_qualifications/level_3_qualifications/assessment.aspx
Level 6 Qualifications http://www.cilex.org.uk/study/lawyer_qualifications/level_6_qualifications.aspx
Your Career
Whether you're beginning as a newcomer to the legal profession and legal study, in the midst of your training towards becoming a Chartered Legal Executive or seeking to follow the CILEx route with a conversion to become a Solicitor we can help and advise you. We have experience in working in practice and listening and tutoring learners at all stages of their career and progression.
You can gain so much from studying for a CILEx qualification. Your employer can also gain. Before beginning your studies make sure you research all things CILEx at their website www.cilex.org.uk your employer may be pleased to know when they can charge or charge more for your time.
Find further career information by following these links:
Qualifying Employment http://www.cilex.org.uk/study/lawyer_qualifications/qualifying_employment.aspx
Example Salaries http://www.cilex.org.uk/study/lawyer_qualifications/salaries.aspx
Future Rights http://www.cilex.org.uk/study/lawyer_qualifications/future_rights.aspx
Information for Students http://www.cilex.org.uk/study/information_for_students.aspx
Lorna Baldry first trained to be a solicitor, completing a Law Degree and Legal Practice Course, but during study, fell in love with teaching and pursued this, joining Coleg Glan Hafren (now Cardiff and Vale College) in 1999 and going on to complete a Post Graduate Certificate of Education. During 16 years in teaching Lorna not only taught on GCSE, A-level, Chartered Institute of Legal Executives and other vocational programmes but also co-ordinated professional law at College, then managed business and operations for all professional part time courses and became Social Engagement & Community Collaboration Manager. During Lorna's time as Business & Operations Manager College was a centre of excellence for professional, vocational training for a variety of Awarding Organisations. At the same time Lorna was involved in writing some of the first qualifications on the National Qualifications Framework, worked as a distance learning tutor for ILEX Tutorial College (now CILEx Law School) and for Cardiff Council and was an Examiner for WJEC and a Chief Examiner for the Chartered Institute of Legal Executives.
While working with both Cardiff and Vale College and CILEx Lorna project managed, researched, designed and co-built a professional e-learning platform. This facilitated learning all over the world by distance and blended learning and enabled learning for those who are otherwise able, widened access to learning and the legal profession for those with families or caring responsibilities and provided high quality learner centred experiences with great results.
Lorna was Social Engagement & Community Collaboration Manager at Cardiff and Vale College, during her last two year's working there, where she built a community outreach teaching team and designed methods of bespoke community learning with wrap around multi agency support which was wholly restorative. This team were part of the Families First Child and Youth Engagement service. They also worked closely with secondary schools, community groups and third sector organisations across Cardiff.
During this time Lorna undertook research, development and management of the first multi sector pro bono partnership between a further education college and the Chartered Institute of Legal Executives. This clinic worked with Darwin Gray, Capital Law, STTEPS and Thomas Simon to provide critical, free legal advice and support to CAVC learners on family law, immigration law, debt homelessness, and property and employment law in order to support their study and retain them in education.
Now Lorna is Chief Executive and Director of Brightlink Learning, a Learning Management Consultant, Ofqual subject expert for Law, Service Delivery Manager for Wales Restorative Approaches Partnership and Director of Restorative Change.